Under 5's
We run a long-established, vibrant and busy Children's Services with creche, stay-and-play drop-in and wraparound support and signposting for children and families. Activities in the creche and drop-in follow the government's Early Years Foundation Stage (EYFS). It's a welcoming and supportive environment with expert staff where you can meet fellow parents and let your Under 5s let off steam and develop new skills in a colourful, encouraging and secure environment. Please email zamzam@abbeycc-kilburn.org.uk or call 07526 032779 for more information, and see our timetable for days and times of sessions.
Creche
Age range 6 months - 3 years
Running Monday-Thursday from 1-3pm*, our creche provides a safe, stimulating, friendly and multi-cultural environment where children can play, have fun, learn and grow. We have a purpose built space and outdoor area with everything we need to run creative, imaginative and inclusive activity sessions.
We provide a wide range of activities for up to 11 children per session, offering families crucial respite time. Sessions start at £2 for those on concessionary rates or £3.50 as a standard rate. The creche is very popular and as places are limited there is currently a waiting list. If you wish your child to go on the waiting list please call Zamzam on 07526 032779 or call into the centre to fill in a registration form.
Stay-and-play
Age range 0-5 years
Our popular stay-and-play drop-ins run four days a week for different age ranges. (Monday-Thursday 10-11.45am*) There is no charge for stay-and-play sessions however donations are appreciated. The sessions give children an opportunity to learn, socialise and develop essential skills. Parents must stay with their children during these sessions, offering families a chance to mingle and meet new people.
Children enjoy playing in our brightly coloured ball-pond and building towers with large blocks and shapes, running around and using lots of energy! We provide a creative play area with painting, collage and other activities, as well as a reading corner and a wide range of toys. Our story and song-time sessions are legendary among local families!
*Times are occasionally subject to change so please check our timetable or call 020 7624 8378.
''My child has learnt many linguistic, psychological and social skills and has a strong and independent personality''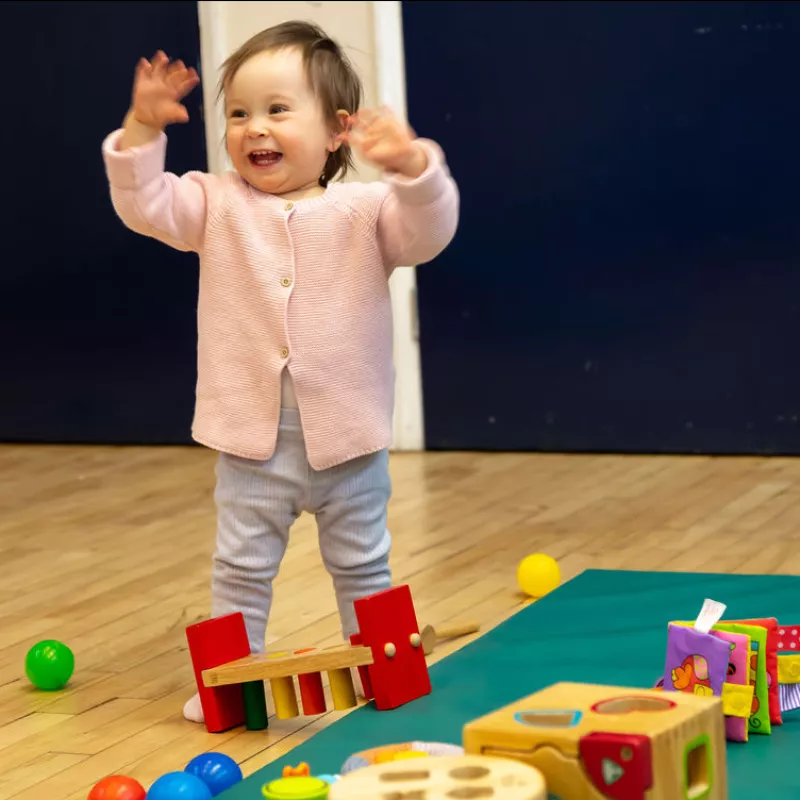 "Very happy, everybody is safe, and the centre is a safe space. My child has learnt a lot, playing with friends and sharing. There are lots of hugs, it is very welcoming. We call the community centre ZamZam! She is great"