Tech Buddies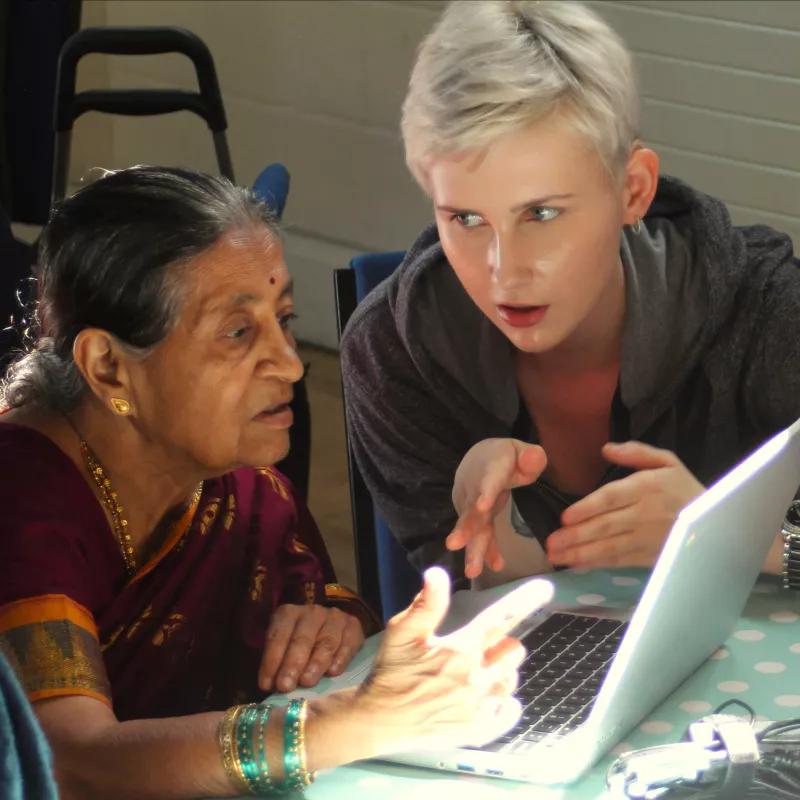 Over 60? Need support with your laptop, phone or tablet?
Our Tech Buddies project can help you to get online, get connected and get confident with technology. We can support you with:
– Choosing the best tablet, phone or laptop for you
– Connecting with family and friends over WhatsApp, Zoom, Skype and social media.
– Opening and using email accounts.
– Online shopping and banking, while keeping your details safe and growing your awareness of scams
– Reading newspapers and publications online
– Accessing support and information, paying bills and much more…
"Brad (Tech Buddy volunteer) has helped me sort a number of problems. I am so grateful. It meant so much for me as more than ever we rely on "online classes", shopping online, internet banking. These are so alien to me. I am ever so thankful to you all."
Our Tech Buddies sessions run on Wednesdays 2-4pm at Abbey Community Centre, are completely free, and are always well-attended. We also have additional sessions on the first Saturday of every month 10am – 12noon, and an Internet Support Drop-in on Thursdays from 12.30-2.30pm, where you can use our Chromebooks to get online. 
And what's more, if you're less able to get to the centre, you may be able to receive support in the comfort of your own home! The Tech Buddies volunteers who do home visits are friendly, trained, DBS checked and will come and visit at a time convenient to you. After an initial consultation with the Project Coordinator to discuss your needs, you'll be matched with your very own volunteer.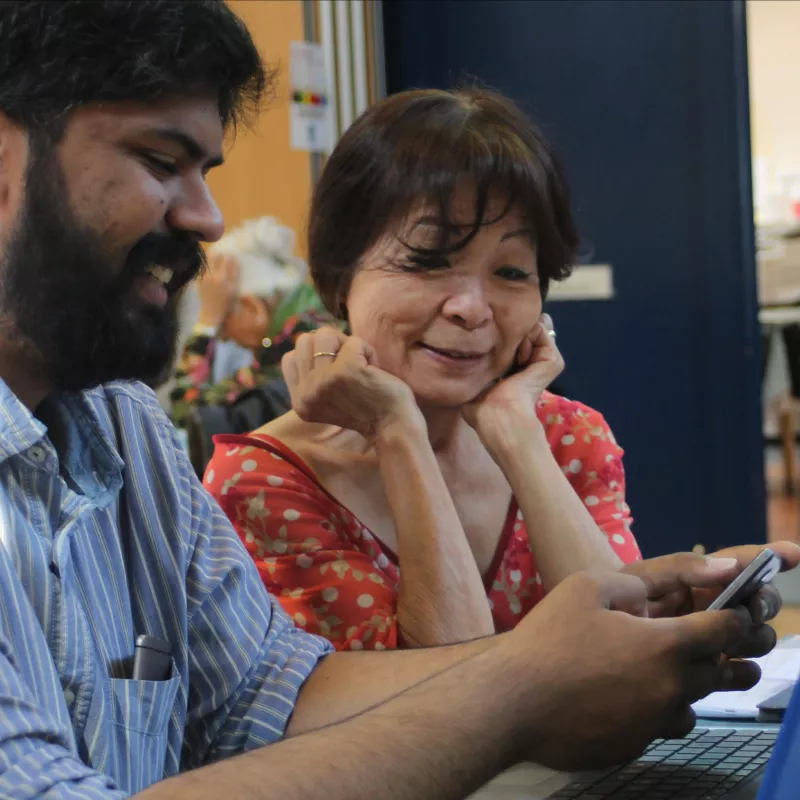 All sessions are currently by appointment only (apart from the Internet Support Drop-in). To discuss any aspects of the Tech Buddies Project including booking your appointments, please contact Jordan Murray on: 07841 581 421 or email tech-buddies@abbeycc-kilburn.org.uk